29 Apr 2017
93 Feet East
The Half Light are pleased to announce their inaugural performance at East London's iconic 93 Feet East on Thursday 29th of June.

Radiohead famously launched their pay-what-you-want In Rainbows with an intimate performance at the Brick Lane venue back in 2008, but you can expect no such fiscal irresponsibility from The Half Light - it's six pounds on the door.

More info in gigs.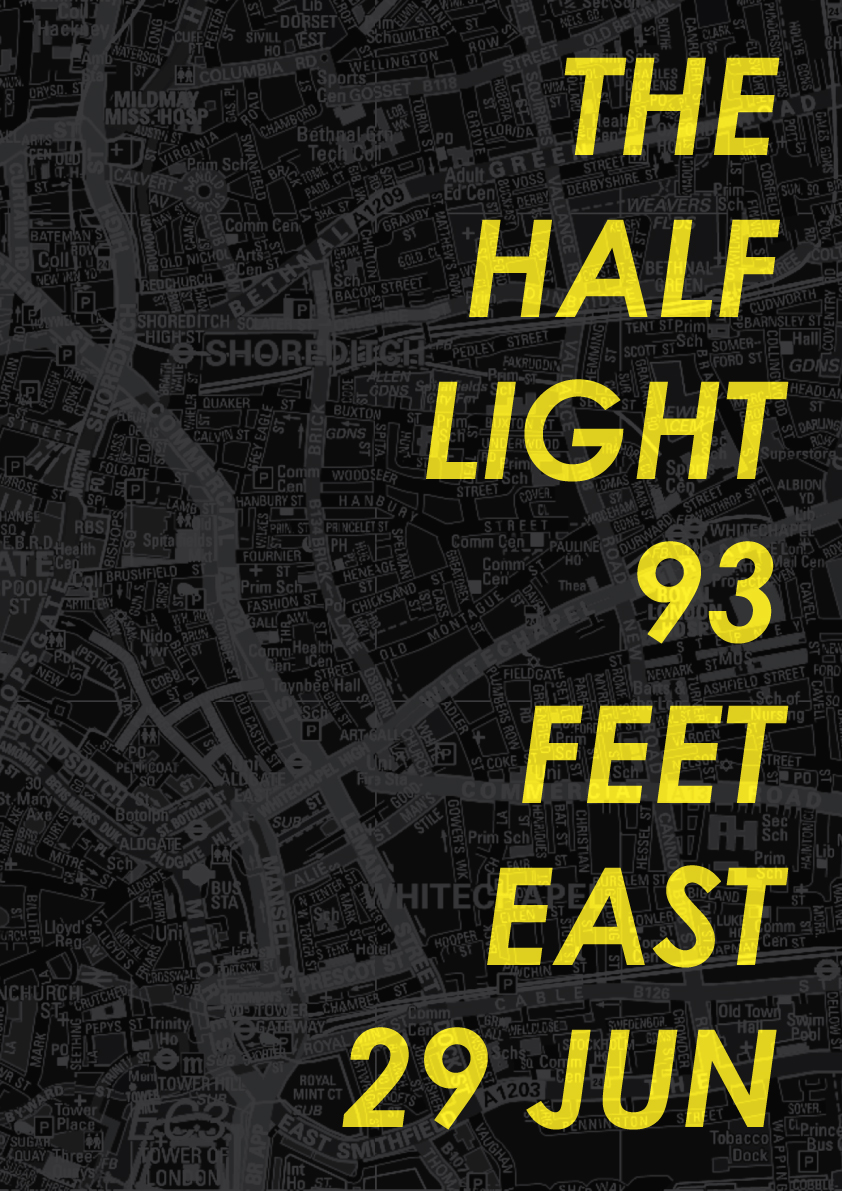 21 Mar 2016
Bread and Roses
The Half Light return to The Bread & Roses on April 22nd.

"Our lives shall not be sweated from birth until life closes;
Hearts starve as well as bodies; give us bread, but give us roses!"

More info in gigs.